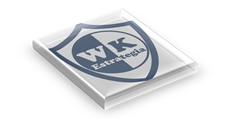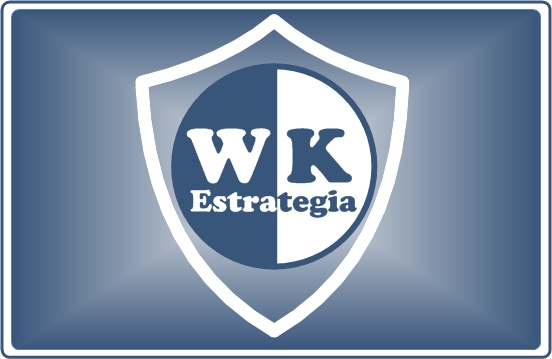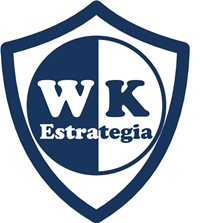 Types of Contracts and clients
According to our capabilities we can provide the services listed in each of the sections below. Search for and find the services that are the best choice for your organization to meet and face the coming challenges. We won't disappoint you
Thematic search
Find in this section what you need; we are sure, we can help you.
Online services
Sometimes you need a specific, rapid and effective response about a simple question. Want quick and timely advice without wasting your time. Try our on-line service via e-mail.
Our customers choose the type of contract that most fit the collaboration they want from us.
B2B CUSTOMERS. Our customers are primarily other organizations, whether for-profit or non profit; large, medium or small; public or private; cycle of operations continuous, seasonal or contingency.
To establish the terms and conditions of contracts, we propose to take into account the following variables:
Scope
Type of Service
Level of definition regarding three elements of each contract: object, term and amount
See each:
Scope:
The customer can choose among some of our capabilities or by choosing what challenges wants to address, searching our website "what do you need" to look for specific services.
Type of Service:
Advice or consultancy;
Temporary support on management and directorate tasks;
Outsourcing of specific business processes (BPO)
Writing reports and studies
Project Management;
Training of managers and intermediate levels
Periodicity of collaboration:
Occasional (of Contingency or Incidental)
Permanent (Continuous)
Campaign (Periodic or Seasonal)
Depending on definition level of the contract elements: object, term and amount:
Object, term and amount well defined. Fixed price.
Object, term and amount well defined but with incentives for better compliance. Maximum price with incentives for compliance in these cases:

For cost reduction
By obtaining technical improvements of performance or operational
By completing before the deadline

With object and term not defined in advance and amount defined as ceiling limit. Object, terms and amount will be defined for each particular order of customer. Price per cost and expenses +% agreed profit.
With definite object, and indefinite term. Price per rates of resources used.
Not exhaustive relationship of client types:
SMEs,
Hospitals or health organizations,
Any organization interested in address its specific challenges by using our capabilities and with a comprehensive and effects-based approach. Including:
Entities with different "Strategic Business Units" or other structure and looking for developing their core competencies and core products
Institutions or governmental entities at any level and scope such as.

Municipalities and regional authorities
Public entities such as Port Authorities

In short, any organization or strategic alliance that use the approach we offer in WK Strategy.
Entities to control temporary operations (command and control):
Crisis management and emergency operations centers
Operational management of campaigns of different nature such as:

Fleet activities of shipping companies, airline companies, or any transportation companies whether during seasonal activities or others.
Facilities management such as Airports or Roads

Units operating in emergency (whether during readiness, training or real situation) alone or in joint and combined operations (Fire fighting in forests, natural disasters, etc.).
Others, according to the purpose of stakeholders' interests:
Investors or shareholders
DirectoratesEntrepreneurs
Promoters of organization / campaign
Associates of organization / campaign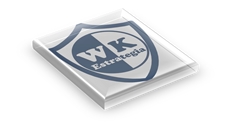 CONTACT:
If you need more information about what WK Estrategia can do to help you, please send us an e-mail to info@wkestrategia.es, or click on "contact" in lower side of this web site
IF YOU ARE INTERESTED IN DEALING WITH ISSUES ABOUT STRATEGY:
To implement and control the strategic formulation with effectiveness
To communicate effectively and have a global vision with ad hoc depictions
To understand the link between strategy and routine and no routine operations
To use organization's resources and capabilities in the best way possible
To know how to analyze the organization's value chain and decide which business processes could be outsourced without losing any emerging core competence
To meet and proactively face challenges carrying out successful initiatives which will transform, soundly, the entire organization
To manage seriously the strategic projects of the organization like the best world class
To manage and keep on track strategic alliances through maintaining a common language
IF INTERESTED IN MASTERING KEY AREAS OF THE ORGANIZATION.
Marketing
Innovation
Productivity
Structure (Organization of people)
IF INTERESTED IN THE STRATEGY OF EUROPE 2020:
To know in what goals might you be interested
To know the programs and their allocated resources that could be opportunities in your area of interest
To take advantage of the Europe 2020 strategy seizing all the opportunities to get funding under Horizon 2020 and innovate
IF INTERESTED IN ADDRESSING MISMATCHES IN OPERATIONS:
Excellence in operations is becoming a key issue to stay ahead of competitors. Small differences mark the success or failure of an organization.
To eliminate inefficiencies, ensuring maximum efficiency with existing resources.
To ensure that effective decisions are made to properly allocate the most suitable resources when there are conflicting operational objectives
To overcome technological barriers to redesign operations in order to improve the overall organization's performance beyond the known.
To the best tactical use of resources and capabilities when conducting non-routine and joint operations, such as crisis management, forest fire fighting; emergency evacuations, disasters management
IF INTERESTED IN ADDRESSING, SERIOUSLY, THE EFFECTIVE MANAGEMENT OF KNOWLEDGE:
Want to know the three questions you should solve before becoming a learning organization?
Want to know how to continually improve your organization?
Want to get that your organization become a learning organization?
Want to know the five activities your organization should master, to become an effective learning organization?
Need help to train your future managers to solve many of management problems and the organization's strategic issues?
IF YOU ARE A SME INTERESTED IN DEALING WITH SPECIFIC CHALLENGES:
If you want to start your entrepreneurship.
If you want that your organization perform its activities properly.
If you are interested in growing your SME and doing things well advised
If you want to design, implement and manage the strategic process as the best.
IF YOU ARE INTERESTED IN PUBLIC TENDERING:
Want to tender properly and be prepared to fulfill the obligations set out in the contract.
Are you interested in knowing the entire tendering process?
Want to find tendering opportunities and how to interpret the content and terms of the notice and related documentation
Want to know the evaluation process, the general criteria and how to prepare your offer?
Want to know how to share objectives with other partners and leverage the alliance in the best way in tendering process?
Once you've been awarded, want to fulfill the obligations set out in the contract excellently?
Are you innovative and wants to know what Innovative Public Purchase is?
IF YOU ARE INTERESTED IN INTERNATIONALIZING YOUR COMPANY:
Want to become familiar with the globalized international environment
Want to be well advised of strategic alternatives for internationalizing your company
Want to understand and be well advised in Marketing, overseas tendering and international negotiation
Want to become familiar on legal aspects of internationalization and funding operations
IF YOU MANAGE A PUBLIC INSTITUTION AND WANT TO APPLY A RECOGNIZED MODEL FOR MANAGEMENT:
Want To design, implement, develop and control its overall strategy in a transparent and rigorous respect for the law and citizen's interests?
To develop the core competencies and core products using institution's resources the best way and in the right direction?
To effectively communicate and implement the overall strategy?
To face with updating your strategy?
IF YOU MANAGE A NON PROFIT INSTITUTION.
Want to make a strategic audit of your organization
To know what to do to improve its management?
If you want to ask a simple question about any topic related to strategic management, or any of our capabilities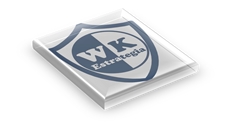 CONTACT:
If you need more information about what WK Estrategia can do to help you, please send us an e-mail to info@wkestrategia.es, or click on "contact" in lower side of this web site
BUSINESS ADVICE BY E-MAIL.
SERVICE DESCRIPTION:
This consultancy service by e-mail gives you an affordable way to be well advised about a simple question
(only spanish option available)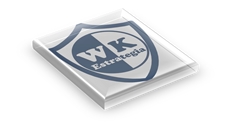 CONTACT:
If you need more information about what WK Estrategia can do to help you, please send us an e-mail to [email protected] , or click on "contact" in lower side of this web site